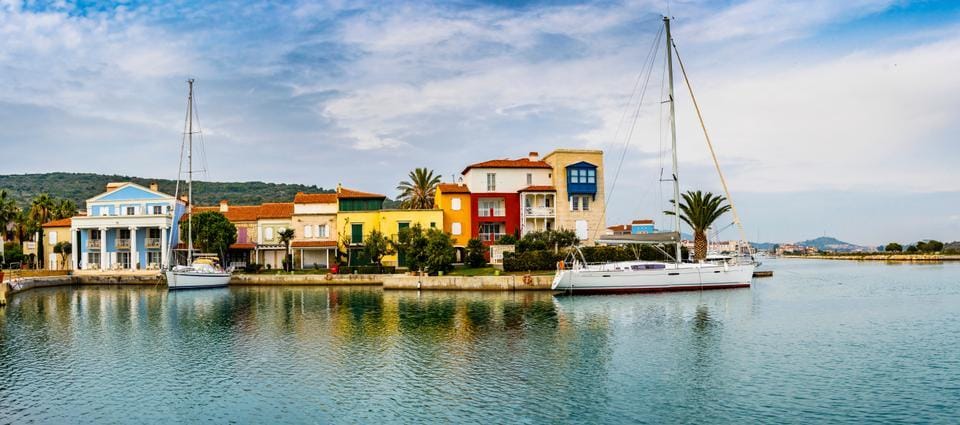 Alaçati (pronounced "Ala-cha-ti") has a rich history mostly as a result of its Greek past dating back to the 17th century. Though the Greek population of Alaçati was forced to leave beginning in 1914, the remaining Orthodox Greeks in Turkey were removed in a formal population exchange with Greece in 1923. The town was declared as a historical site in 2005, and the traditional Greek stone houses are still well protected and remain on bougainvillea-framed cobblestone streets today.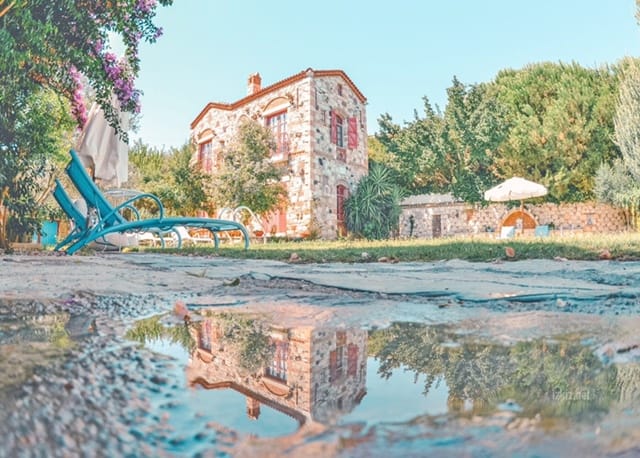 Alaçati is a small town in the wintertime, with a population of around 10,000 year-round residents. In the summer, though, it becomes a different story. One of the most popular tourist destinations in Turkey, Alaçati bustles with activity starting in spring, hosting thousands of tourists in small stone houses converted into boutique hotels.
Alaçati winters are mild, between 13 to 15

°C

, and around thirties in the summer. Its strong winds make it an ideal spot for windsurfing and kitesurfing, yet it is shallow enough that even beginners feel safe taking a spin in the blue-green waters. It's only in the last couple of years that it's turned into a must-see and be seen holiday resort full of beautiful boutique hotels and gourmet restaurants. In 2019, there were 169,736 arrivals by foreign nationals to Izmir through Çesme seaport, and 174,379 departures, which is a record. Add to those local tourists and foreign tourists coming in through Istanbul, and the actual number is much higher.
It's the perfect place to wander around the cute, cobbled streets that are littered with beautifully restored rustic stone houses and bright pink bougainvillea. Dash into little boutique shops and cafes to sip homemade lemonade, relax in one of the trendy beach clubs, or if you fancy something more adventurous, try windsurfing at Alaçati's world-famous beach, whatever you choose to do it's so easy to while away the days in this charming town.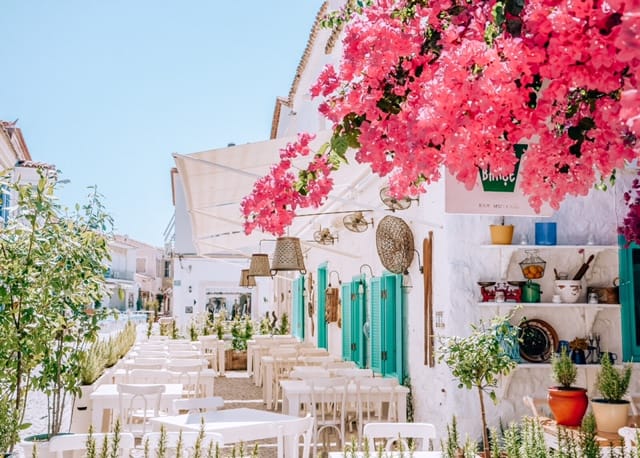 When the sun goes down and darkness descends on this cute little village, that's when it really comes alive. The cobbled streets are bustling and the atmosphere buzzing with people enjoying the fashionable restaurants and bars. Food in Alaçati is also a delight with fresh seafood, deliciously grilled, stewed, or served chilled in olive oil. In April, there is the Herb Festival, which brings to the fore many fresh herbs that grow locally and are used in dishes special to the area. Then there are ice cream, cookies, and coffee, all flavored with mastic and all with a unique taste. The town is full of trendy cocktail bars serving up mouthwatering mojitos and world-class wine.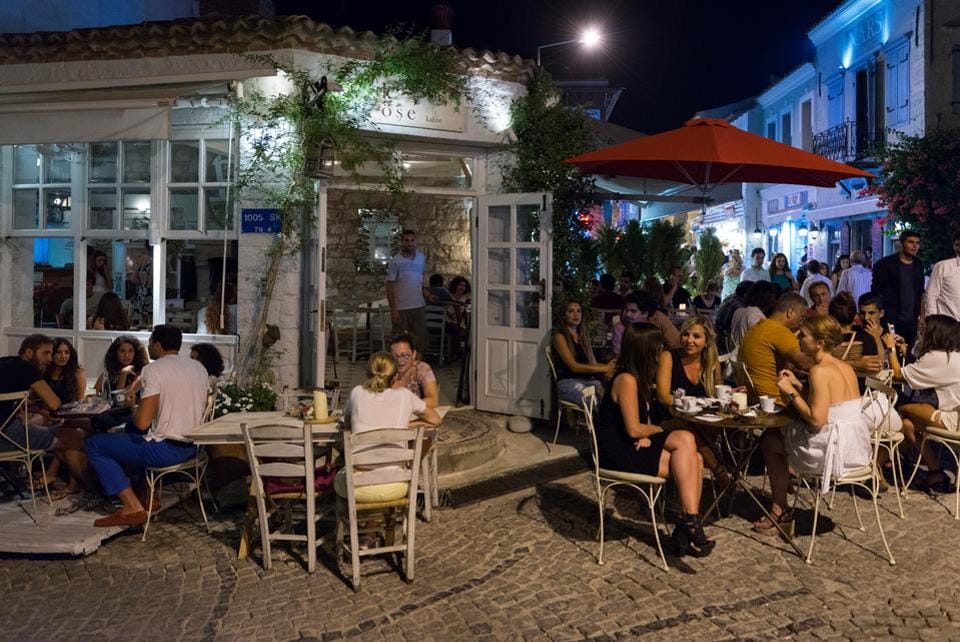 ALAÇATI HERB FESTIVAL
Especially in recent years, the importance of nourishment with natural foods has tended to come forward worldwide. One of the kindnesses offered by the Çesme/Alaçati region is the endemic variety and the unique healthy tastes prepared with these herbs. The "Herb Festival" is organized by Alaçati Municipality where you will spend a joyous time. Being amongst the most important festivals in the world, you can at the same time also enjoy delicious meals, notes of Aegean music, sweet-smelling odors spreading the streets, and its book meticulously prepared for generations to come. The festival will let you realize that Alaçati does not merely consist of the sea, sand, sun, and delicious flavors. While enjoying the warm climate of spring you will also rid yourself of everyday stress and present a gift to your health. To witness what a magical place Alaçati is during April and before starting a lovely summertime do not miss this opportunity that the Aegean has to offer you.